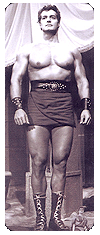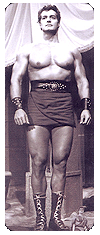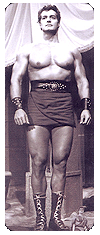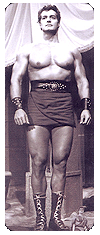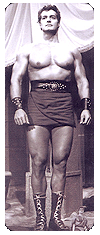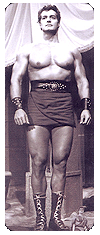 ---

Hercules and the Tyrants of Babylon
S C R E E N C A P S
Below you can enjoy some video captures from the early '60s gladiator saga, Hercules and the Tyrants of Babylon. This movie can be found easily on the bootleg market. Unfortunately, the print has not been digitally restored so the quality on DVD is what you would expect from an old VHS tape recorded off the late show back in the '80s or '90s. Still, this flick has some great footage of big Pete in his prime and I've done my best to bring you some inspiring images. If you want to see some larger video captures, I have thrown a few together on a separate page, so click HERE for those.

Can't get enough?? Check out even MORE screen caps from the film HERE



All graphics, photos & text are copyright 2006-present The Peter Lupus Shrine and are for exclusive use on this website.