By Harvey Pack
Special to CHICAGO TODAY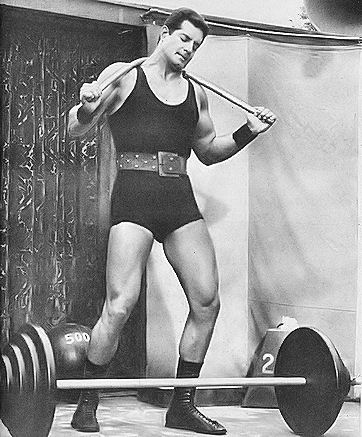 Peter Lupus, the strong-man member of the Impossible Mission Force, is dedicating his time during the summer hiatus to a very possible mission and one which will not self-destruct in 15 seconds.
Peter is appearing on as many TV panel shows as he can hoping to prove to the CBS adventure series' many fans that he can talk.
On a show which contains a minimum of dialog, Peter has less lines than any of his associates and fans of the body building enthusiast from Indianapolis have expressed a desire to see and hear more of him on next season's episodes.
Since the format of Mission: Impossible will not allow Peter many more lines, he's opened up the past few weeks with Carson, Douglas, a few quiz shows, and has already succeeded in making his point as an engaging personality.
"The mail on our show is funny," explained Peter. "For one thing it's fairly evenly divided among the five of us. We all seem to have our share of fans. In addition, people tend to ask questions of one of us about another which is kind of amusing. What viewers don't seem to understand is that except for the opening scene where we are all briefed on the mission and the finale where we all escape, we are just about never working as a group on the set. When Gregg and I are busy filming the sequences where he inevitably uses a screw driver and I pick up some huge prop, Peter Graves, Martin Landau, and Barbara Bain may just have the afternoon off. By the same token when Marty is putting on one of his faces, I may be in the gym relaxing over my weights."
The only thing about this arrangement which disturbs Lupus is that as long as he's working in a series where everybody gets along he's just as soon be with them on camera.
"They're all just fun to be with. I enjoy going to work," he said, practically echoing the sentiments which Gregg Morris expressed to us last summer on the set.
Even though he holds many titles such as "Mr. Indiana" and "Mr. Hercules," Peter is not a complete nut on the body building kick and only works out three times a week at the gym.
"Of course, I have to stay in shape to perform some of the stunts our writers and special effects men come up with for me. In our first episode I had to carry 135-pound Wally Cox in a suitcase but when you added in the weight of the suitcase, plus the matching weight of the other case which was used for balance it came to 360 pounds.
"In another show the script called for me to lug a pipe out of a building with an actress hiding in the pipe, The prop guys worked overtime designing a pipe which could hold the lady and be round enough for a camera to shoot at an angle which would show the audience I was really carrying her. It looked fine when we arrived on the set but those guys must have thought I was Superman. The pipe was so wide I could hardly get my hands around it and pick it up empty."
Lupus does have one distinction not shared by his co-stars. One day while in the sound studio recording a few extra lines he heard a familiar voice in the next booth detailing instructions to Mr. Phelps. Peter went in and became the first member of the Impossible Mission Force actually to shake hands with the man whose voice sets up each new episode before self-destructing.
If you're a fan of the series and you are wondering why Peter Lupus is spening so much time appearing on talk shows and seeking recognition try and answer this very simple question. What is the name of the character he plays on Mission: Impossible? If you guessed Willy Armitage, you're probably a relative of his from Indiana.
*From Chicago Today Television, May 11-17, 1969