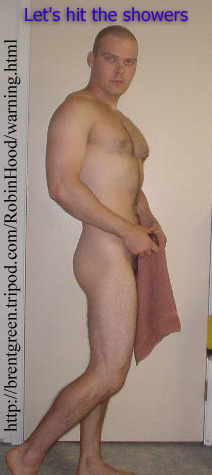 Welcome everyone!! This page was created as an extension of my profile at Robin Hood's site. Lots of other guys here had websites in their profiles so I thought I may as well throw together something half-assed of my own for you to view while perusing the hundreds of hot men here. I am honored to be in such hot company, to be honest.




NOVEMBER 18, 2009


Sal Mineo Tribute added here
Tom Selleck Tribute here
Rock Hudson Tribute here
---
DECEMBER 26, 2008
Super hot pic of Lorenzo Lamas posted on the Hot Men Page
---
UPDATED JANUARY 8, 2007
I finally got around to uploading some pics of me from 2006 and 2007. I thought I did pretty good last year considering what I was going through at the time. And for those of who are wondering...the 'stache was fake.
---
UPDATED SEPTEMBER 1, 2007
Wow! Are we really almost into fall? Time flies, especially since the last update I performed here. So far, this year has been a busy one. I am still working alot but I have also accomplished alot financially so it is worth it. I have been fighting some annoying health issues the past year as well. Despite these challenges, I have been having some great workouts the past few months (since May). When I have the time I should get around to posting some 2006 and 2007 pics. For now though, all I can do is post a great Sly Stallone cover on the Hot Men page from my favorite period. I was never really a big fan of the Rambo era. I always preferred early Rocky.
---
UPDATED DECEMBER 23, 2006
Added a new Ken Norton pic to the Spotlight section on the Hot Men page. Also, check out my brief new Arnold Tribute Page which can be found on the Hot Links page.
---
UPDATED OCTOBER 1, 2006

Go to the Hot Links page to view the brand new tribute to Peter Lupus I've put together.

---
UPDATED SEPTEMBER 24, 2006
Added a new page of screen caps featuring Arnold as the late Mickey Hargitay in the 1980 TV movie The Jayne Mansfield Story starring Loni Anderson. Check out the HOT MEN Page to access it.
---
UPDATED MAY 31, 2006
Not much happening, weather is extremely hot for this time of year, but I'm not complaining because I love cycling, walking or running outdoors when it's 30+. I posted another of those 1977 Arnie photos on the Hot Men page as well as re-instating the video captures from Pumping Iron that I had up about a year ago.
---
UPDATED MARCH 25, 2006
Well, I have still been working a lot, but not the 65 hours I was putting in before Xmas. At least I have been able to get back to lifting 4x per week. Things are starting to take shape again and I will probably have some new pics of me on MY PICS page on the next update, although my body hasn't really made any drastic changes. I am just trying to get leaner again right now. I haven't done much cardio since it's still too cold to get outside and run or bike. The only new thing on the site is a great pic I recently acquired of Arnold from 1977. It shows him in off-season condition and looking more accessible than the usual freaky-huge, ripped Arnie we are used to seeing in photo layouts. The magazine featured a few photos from this session but this one was my favorite. I may post some of the others in the future. For now though, this gem can be seen on the HOT MEN page in the Spotlight section.

---

UPDATED DECEMBER 27, 2005
Now that the year's almost over, I hope to be working a regular 40-hour week again very soon, instead of this 65-hour bullshit. There's been NO time for any kind of workout or much else. I added a new pic to the HOT MEN page. Check it out if you want to see what a REAL tricep looks like!
---
UPDATED DECEMBER 3, 2005
Since I have been working 60+ hours per week, finding the time to work out has been nearly impossible, except for some stretching and ab/butt work at 4 AM four or five days a week. Hopefully things will slow down in January and I can get back to a regular routine. Updates here have understandably been miniminal, but I did find the time to re-post one of my favorite images on the HOT MEN page just in time for the Holidays!
---

UPDATED SEPTEMBER 12, 2005
Added a short clip to the Video Clips page.
---
UPDATED SEPTEMBER 7, 2005

Well, the updates have been minimal because I am still working long hours at my new job, but I am really enjoying it AND I can use the money so I'm not complaining. On my few off-hours I have been enjoying the outdoors. This has been one of the hottest summers in Southern Ont. we've had in a long time. I am actually sick of hearing people complain about the heat. I would much rather have this than snow any day of the year. A few of my friends and co-workers question my sanity when they hear that I go jogging (uphill) in 35 degree weather. But I love to sweat and it feels very rewarding at the end. (Not to mention the positive effect it has on my physical appearance!).

I suffered another minor back injury a few weeks ago doing the SAME thing that caused me to take a month-long layoff just before Christmas: bent-over barbell rows. Though I only had to skip a week this time, I will have to be more careful in the future.

The only thing new I added here is a great vintage pic of Ricky Wayne on the HOT MEN page, so enjoy! Hopefully when the weather cools down and I am working less hours, I will add some more hot stuff to drool over.
---

**UPDATED July 2, 2005**

I know the updates have been brief to say the least, but I still have many more vintage muscle mag covers and pics to add as well as other stuff. I have been working 14-hour days so time is VERY scarce these days, and when I do get a break I have been enjoying the outdoors because we Canadians have such a short time to take advantage of it!

Added a short Video Clip of me flexing (on the June 26 update).